This post isn't love-life related, I'm just addicted to my fave group's latest song, 2ne1, titled I Love You :)
Just in case you're curious about that song, here is the MV !




Anyway, this is gonna be the shortest outfit post ever. These pics taken last Sunday after lunch at East Perth :)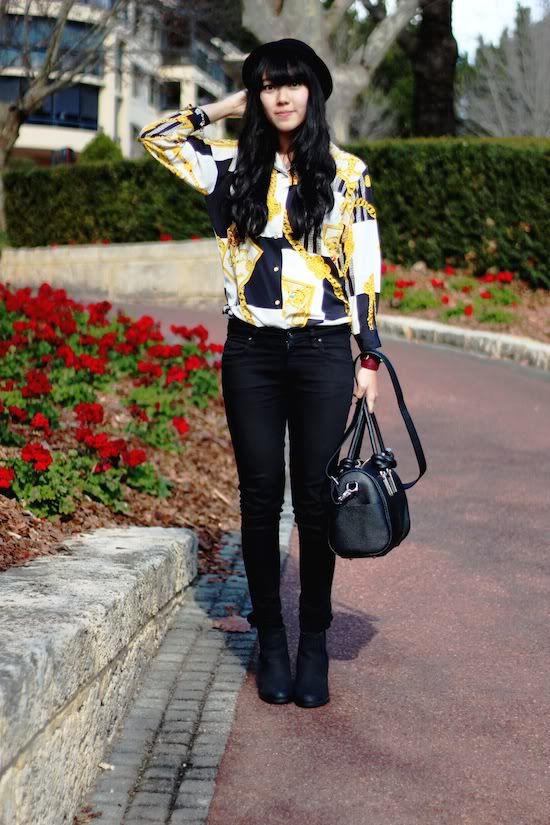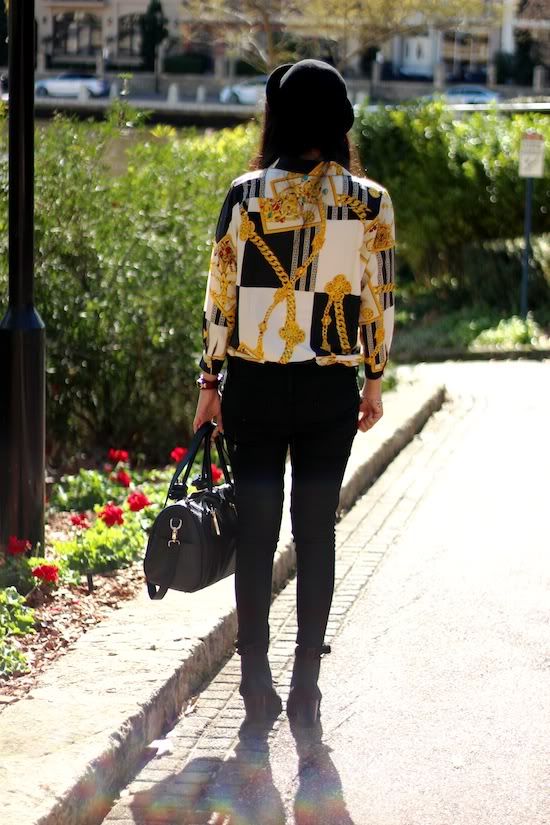 I wore vintage shirt that I bought from Cindy Karmoko's booth at Summer Wipe Out, Therapy Ankle Boots, Colorbox pants, N.y.l.a bag and unbranded hat.